Looking to Buy?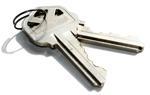 Whether you're a first time home buyer or an experienced investor, I'm committed to guiding you through the buying process. There are many important questions to consider when purchasing a home. Avoid time-consuming and costly mistakes and put my experience to use.
To get the FREE Buyer's Information package all you need to do is fill out the form below or simply
get in touch
and I will send you the information package!
Quick Contact
Logan Melville, PREC
Grand Forks Realty Ltd.
Box 2050 272 Central Ave
Grand Forks,
BC
V0H 1H0
Phone:
250-666-0185
Email:
logan@liveingrandforks.com